How to use Enhanced Employer Profile to display your employer branding and company story.
In today's candidate market, employers can't count on talent to come to them – recruiters have to go to the candidate. One of the best and most efficient ways to do that is through employer branding.
Employer branding is marketing that centers around the employment experience. While companies can't fully control their employer brand – it is dependent on other market realities like company performance, leadership, and even the federal contracting lifecycle – every employer can control their employer branding and should take a proactive approach to creating content that tells their employer story. An easy way to get started is through a ClearanceJobs Enhanced Employer Profile.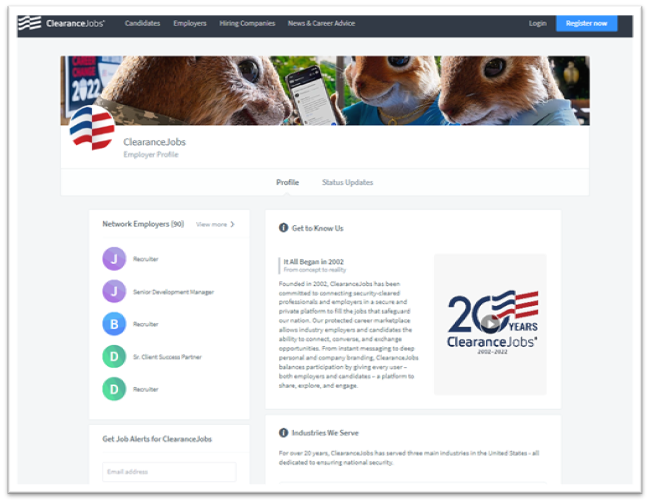 The Enhanced Profile Live toggle allows you to turn off the Enhanced Employer Profile while you are perfecting your page, content, and layout. To get to the Page Builder for creation and editing blocks of content, click on the Edit Employer Profile button.

Blocks
You can have up to ten blocks of content in your Enhanced Employer Profile. Block types include:
Paragraph: About Us, Testimonials, Careers, Featured Content, etc.
Accordion: Testimonials, Careers, Team List, etc.
Image Grid: Tech Stack, Clients, Solutions, etc.
Image Gallery: Office, Team, Events, etc.
Media: Team, Services, Benefits, etc.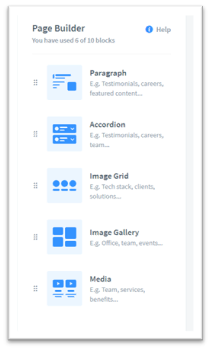 Drag and drop functionality is used to add new blocks from the right column to the left column, and to change the order of the blocks.
Block types can be interchanged, and the type can be updated during entry. This allows employers to update the look of the page without having to re-enter all of their information.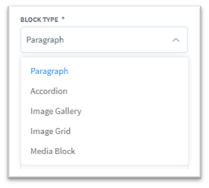 Icon and Title
Icons are selected from our predetermined pick list. The block title has a character limit of 80 characters.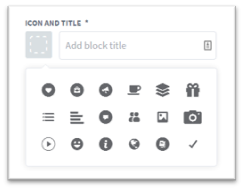 Description
The description box allows for 600 characters. It contains a rich text editor that will allow the use of boldface, italics, underline, bulleted and numbered lists, and links.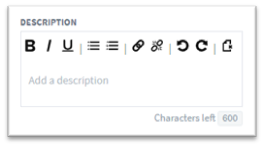 Image Shape
Choose to use square, circle, or landscape shapes for your various blocks.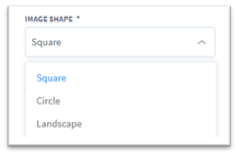 Media Images
Select files to upload, drag and drop files, or copy and paste files into the upload tool.
To upload a video, select an image as the "Cover Photo" and upload it. Then click on the photo icon in the bottom right corner of the image and click "Add Video URL." This is where you can change or remove your image as well.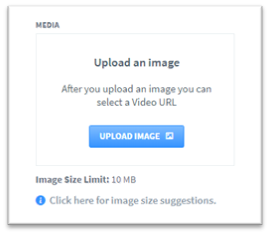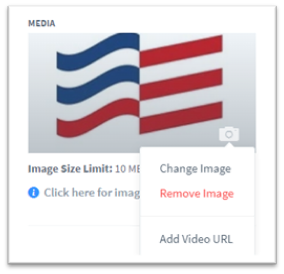 Character Limits
Title and Subtitle - 80 characters
Description - 600 characters
Image Size Limit - 10MB
Since images can be squares, circles, or rectangular, there isn't a pixel limit guideline.