Expressed Interest allows a candidate to raise their hand to show potential interest - all with a simple click of a button.
The cleared marketplace has never been tighter, with the vast majority of security-cleared professionals already employed. With 91% of candidates passively interested in new opportunities unlikely to spend the time to formally apply to a job posting, ClearanceJobs introduced a new way for them to raise their hand: Expressed Interest.
The Expressed Interest Button is now seen on 100% of ClearanceJobs job postings, sandwiched in-between the Apply Now and Save Job buttons.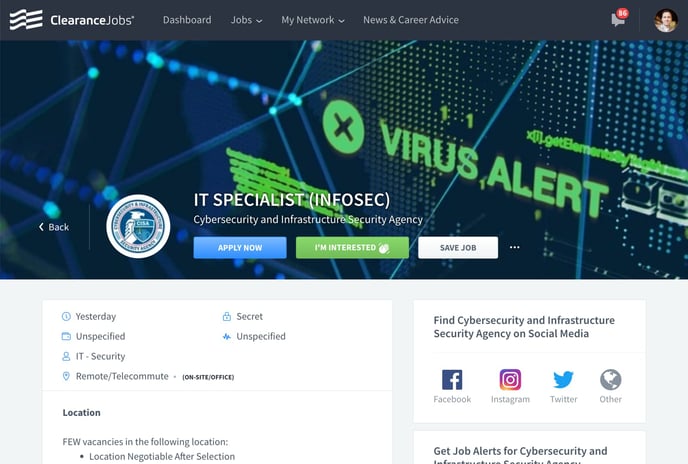 Recruiters can quickly view a list of candidates that Expressed Interest in their jobs via the Audience Selection in Candidate Search. All existing profile search capabilities can be combined with Expressed Interest.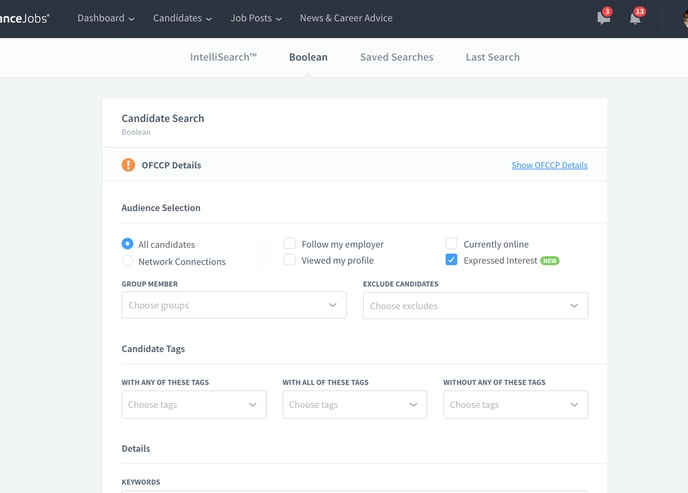 From the Candidate Search Results, recruiters can save a search to have new Expressed Interest candidate alerts sent to them daily via email.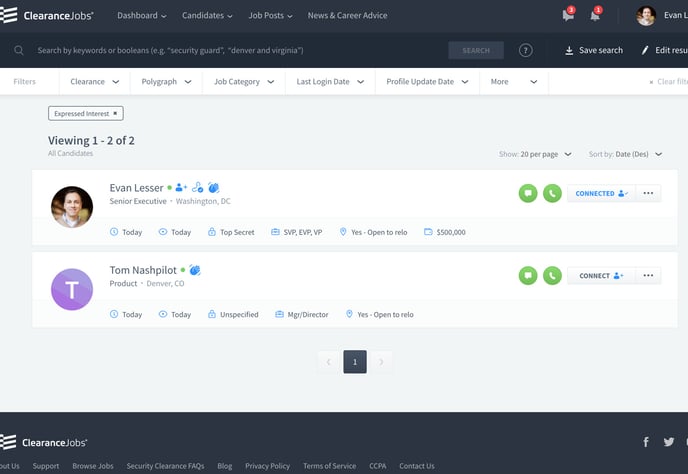 Easily identify Expressed Interest candidates in your search results with the new animated "hand wave" icon next to the candidate's name.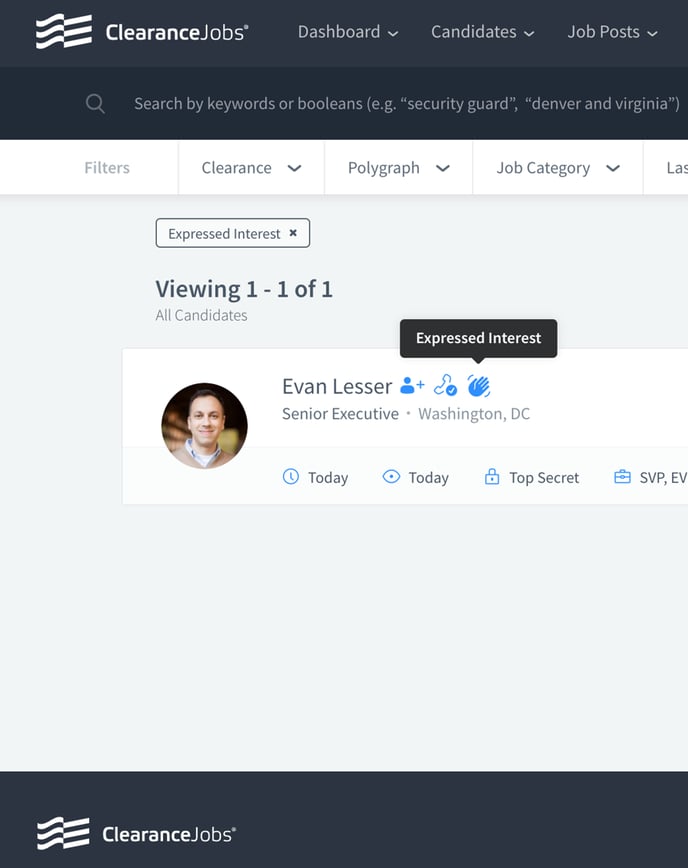 When a recruiter views a candidate profile, they can see which jobs the candidate has Expressed Interest in - and when.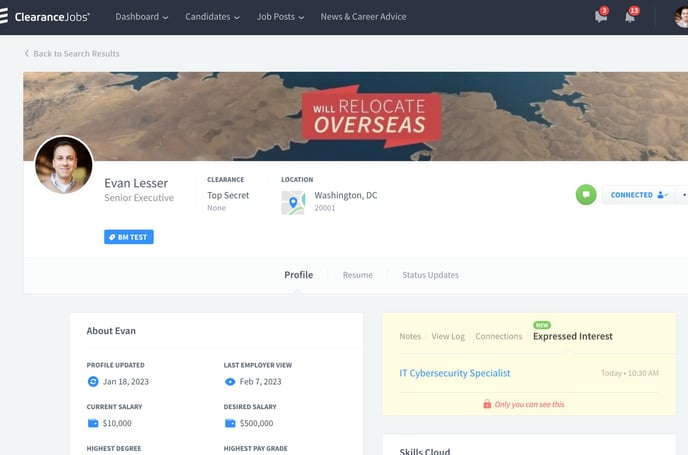 Powerful Workflow integration lets recruiters set up custom actions and alerts.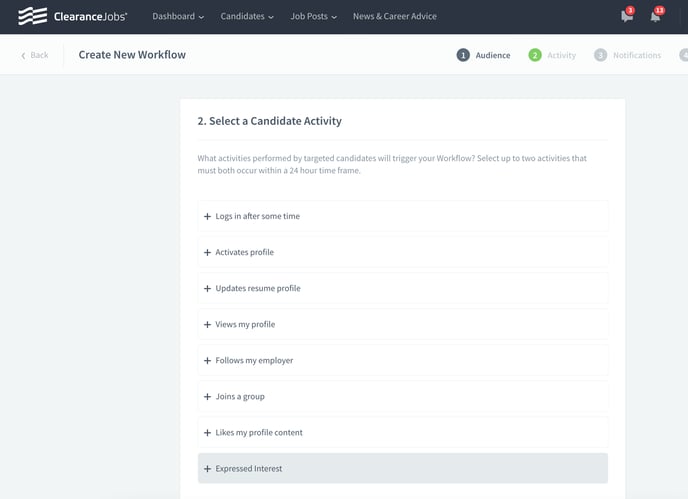 For example: "When a candidate with Top Secret clearance who is Willing to Relocate expresses interest in my Cybersecurity job, send them a greeting message and alert me via text message."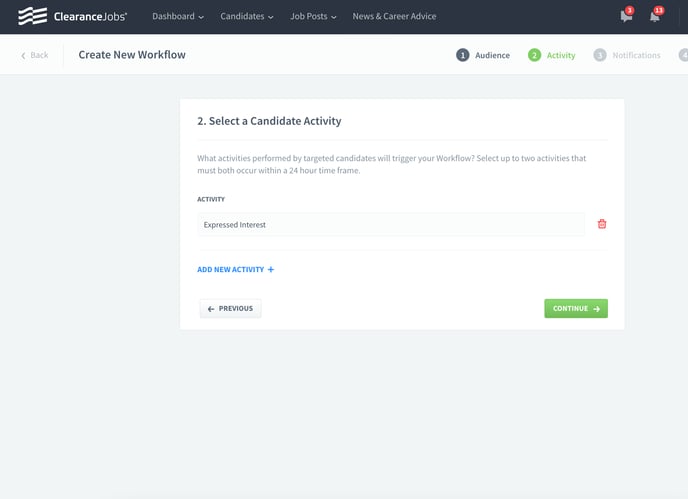 For all job postings, view how many candidates Expressed Interest. Clicking on the number will open a new page to view the candidates and take bulk actions.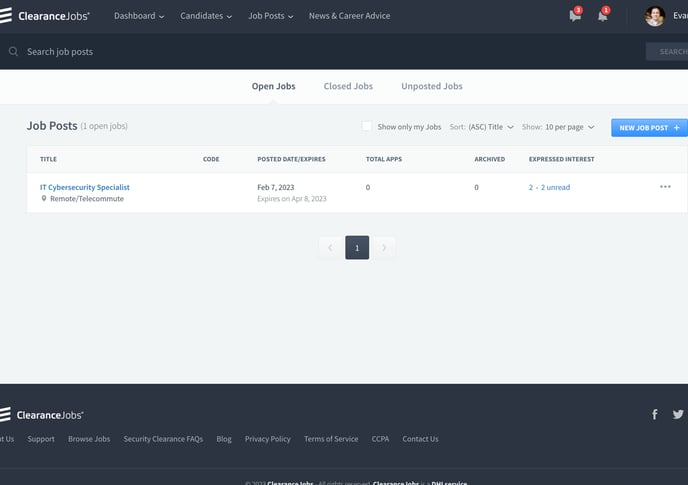 Send a Broadcast Message, create a new Workflow, Tag and/or Connect with all candidates - automatically.