As an employer, it can be helpful to see what a candidate sees when they log into ClearanceJobs. Check out how candidates view the following features.
EMPLOYER PROFILE
As you can see, the more complete your profile, the more interactive and inviting it is for candidates. Take the time to complete your profile entirely, and update it frequently.
COMPANY PROFILE
Your company profile is a great way to show candidates exactly what your company is all about. Completing the entire profile and adding updates often will keep your company top of mind.
PULSE
Pulse is the candidate home page, where all Status Updates, Group Messages, Hiring Needs, Events, and Tweets are seen immediately after logging in.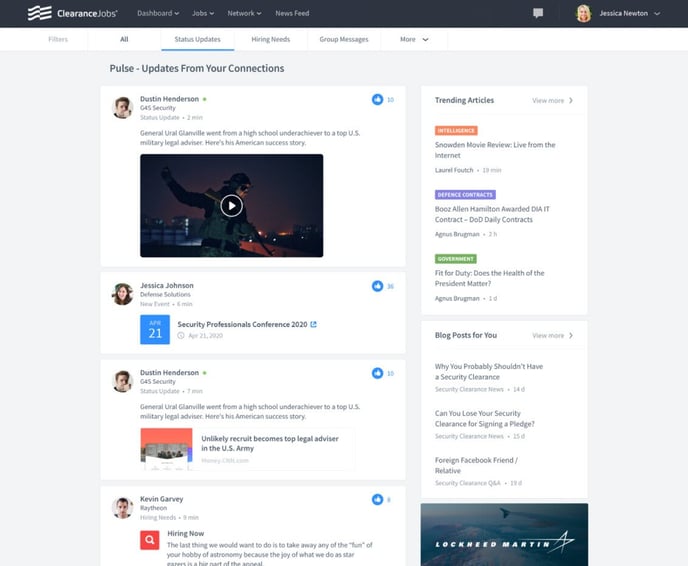 STATUS UPDATES
Your Status Updates will show on your profile, as well as Pulse (see above) when a candidate logs in. This example shows how a video displays, and that candidates can see the number of likes on your Status Update.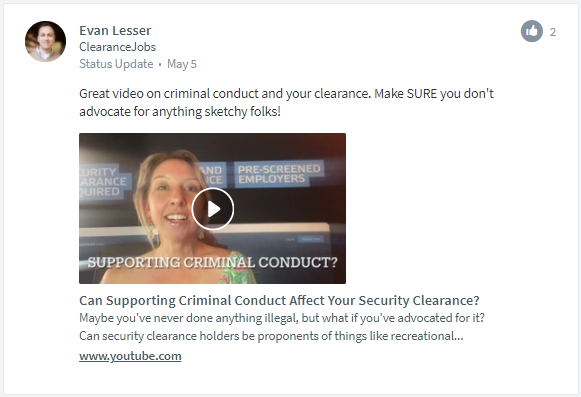 HIRING NEEDS
Your hiring needs appear on both your employer and company profile.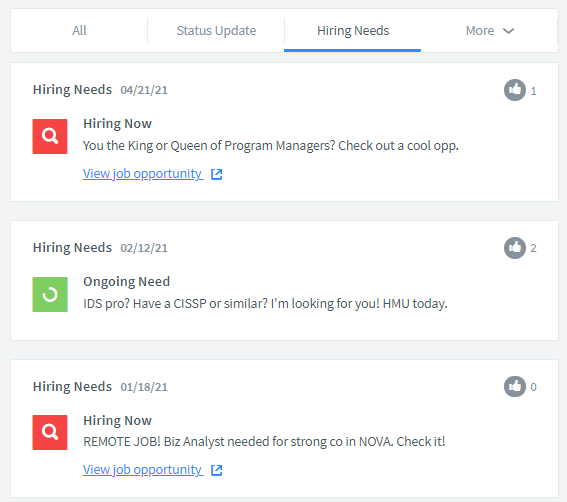 BROADCAST MESSAGES
The candidates you target with your broadcast message will see your message, along with any media or attachments you include, in their message inbox.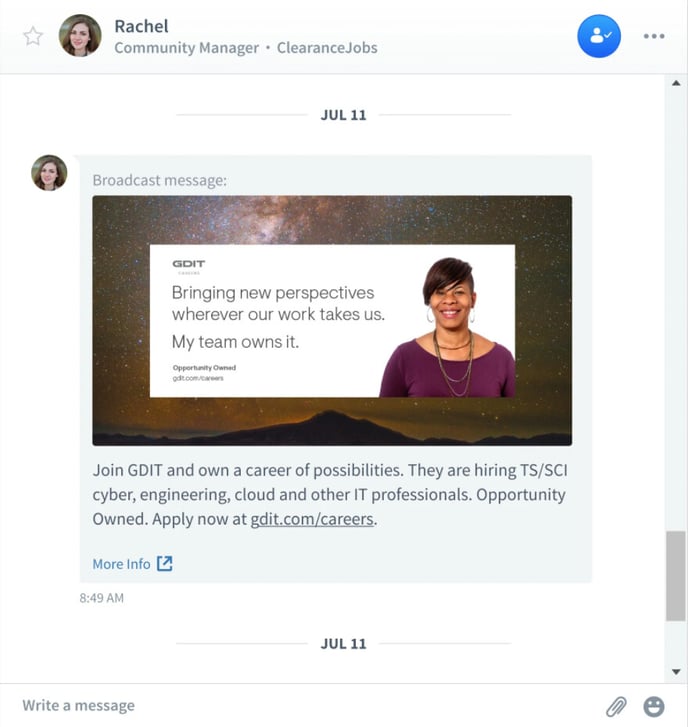 MESSAGES & MEETING REQUESTS
The message inbox for candidates is identical to yours as an employer. This example shows what a Meetings request looks like to a candidate.