See the newest upgrades to the ClearanceJobs site.
What did ClearanceJobs release today? This release is called "Brandon" after Brandon, Iowa."
JOBS WITH MULTIPLE LOCATIONS
We have added the ability for jobs to have up to five locations per posting, for both manual and batch/bot posted jobs.
Job Entry
Step 1 of the job entry process has been rearranged to allow for additional locations to be added. A job can now be posted as Remote/Telecommute and/or have up to five total specific locations listed.

Once the user has more than 1 location entered, the ability to delete locations is displayed. Remote/Telecommute counts as one of the five locations.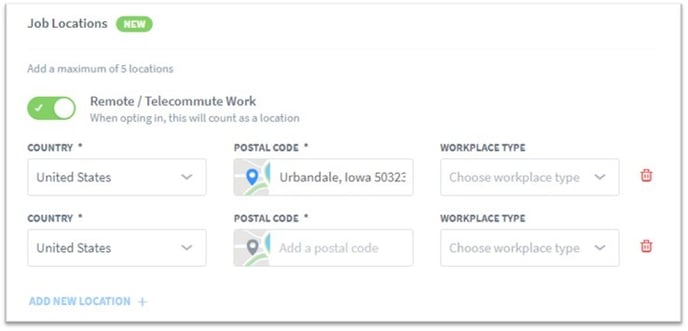 Job Posts Page
On the Job Posts page, you can view the locations listed by clicking the number bubble behind the multiple locations title.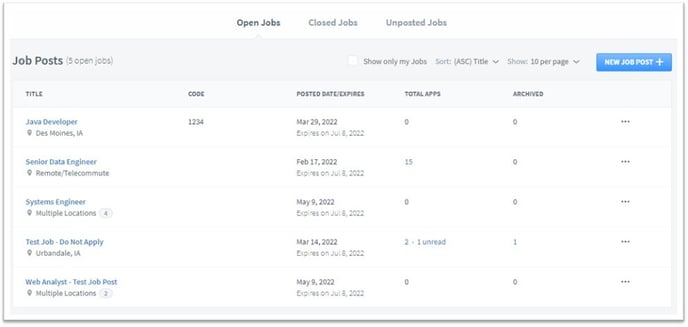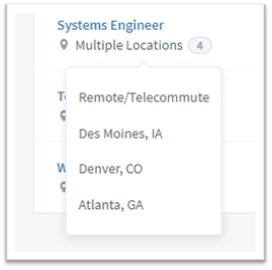 Job Search Results
Jobs will be found by all entered locations if a location search is performed. The location is placed on a separate line to allow room for additional entries and will be listed in the order they were entered.

Open and Closed Jobs Reports
The jobs reports have been updated to reflect the locations of the jobs and will allow for multiple locations to be listed on the report.