See the newest upgrades to the ClearanceJobs site.
What did ClearanceJobs release today? This release is called 'French Dip'
FEATURES
Candidate Pulse will be Live!
Pulse is a candidate feature that will combine all recruiter content into one place for:
Recruiters they are connected to
Recruiters of companies that they are following.
The candidate will be brought to the Pulse page when they log in, if their profile is searchable. If they are inactive, they will be brought to their Profile page. To access the Pulse feed, the user can click on their name to activate the dropdown and select Pulse Updates.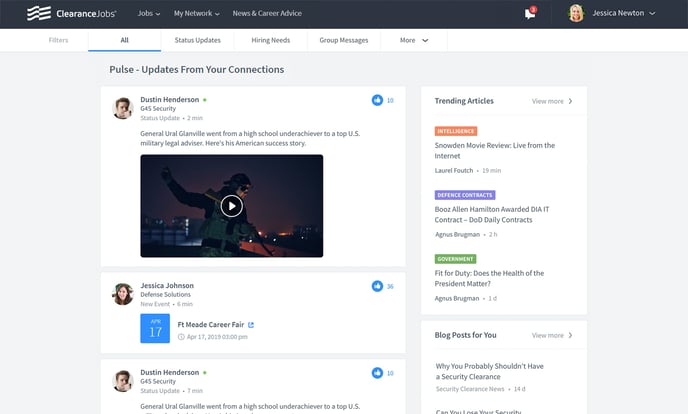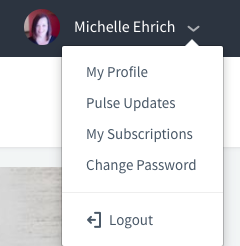 Last Search feature is back!
The Last Search feature was a popular request to bring back. The user can click Candidates > Candidate Search.
When the recruiter logs into their account for the first time after the release, they will need to perform a search first to see the feature.
BUG FIXES
When a user subscribes to a notification for new inbox messages, this now includes direct messages as well as broadcast message.
The company profile now displays the company Twitter information correctly. The company profile will display only tweets for the Twitter handle entered into the company profile. This rule is to eliminate duplicates from recruiters that also use the company twitter handle.
While Internet Explorer is going to be sunsetting in the near future, we were able to make improvements to ClearanceJobs interaction with IE11.