See the newest upgrades to the ClearanceJobs site.
What did ClearanceJobs release today? This release is named Johnnycakes.
VIDEO CAPABILITY ADDED TO PROFILES AND MESSAGES
New functionality will allow users to add videos to the Company, Employer, and Candidate Profiles. Additionally, video can be added to any Direct or Broadcast Message. Users can use videos from Vimeo, YouTube, as well as videos from a personal drive with this feature.
VIDEO ON COMPANY PROFILE
The Company Profile will allow a hosted video, similar to BrandAmp, to be displayed in the About section, below the company description.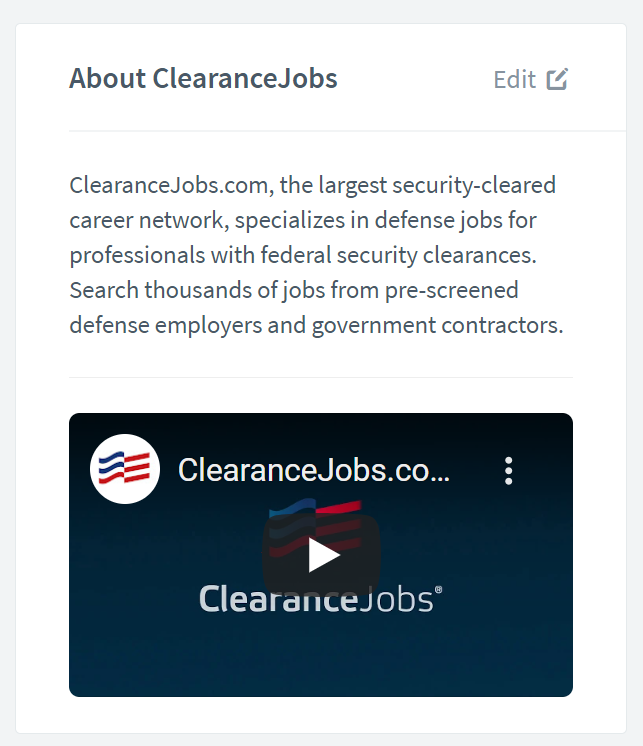 Instructions for creating an embedded link.
STATUS UPDATES
When an employer or candidate enters a Status Update, the icons have been updated to simplify entry. A link Icon has been added that will allow the user to add an URL to the status update. This is an improvement from the previous process where the user would copy and paste the URL, click the backspace to create the snippet. The link feature allows users to enter a link to a video or to a website for additional information.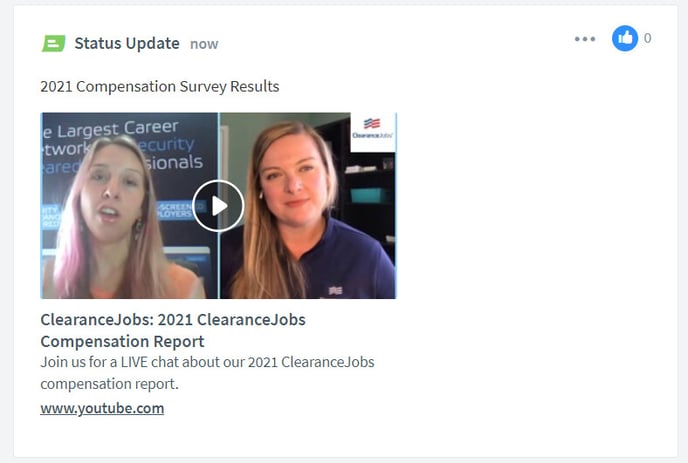 Additionally, the camera icon has been expanded to allow for videos to be uploaded in addition to photos and other images. The new accepted list of file formats includes: .pdf, .jpeg, .jpg, .png, and our new video formats .mp4 and .mov.
DIRECT AND BROADCAST MESSAGES
The camera and link functions, discussed in the Status Update, have been applied to the Messaging features.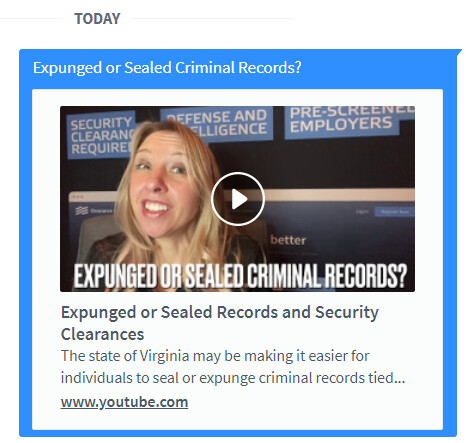 CONSISTENCY IN UPLOAD
When using the Camera icon, files, images and photos or videos can be uploaded from My Device, OneDrive, DropBox, Google Drive, Cloud Drive, Gmail, Facebook and Instagram for Direct and Broadcast Messaging. Status Updates and profile image uploads (profile and cover photos) also allow Webcam, Flickr, Picasa and Image Search.