See the newest upgrades to the ClearanceJobs site.
What did ClearanceJobs release today? This release is called "Naan."
EMPLOYER DASHBOARD
Our NEW Employer Dashboard is the employer destination which shows their performance within ClearanceJobs. An employer can see activity for a given time frame about their profile including: who is interacting with their profile; their connections; tags; additional tag management; the breakdown of connection removal reasons; and recommendations for new connections.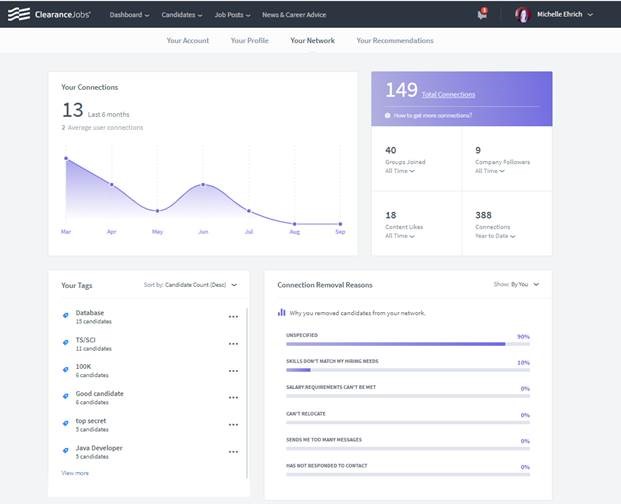 TAG MANAGEMENT
Within the "Your Network" tab of the dashboard, an employer can now manage their tags. Most importantly, an employer can now delete an unnecessary tag quickly and easily.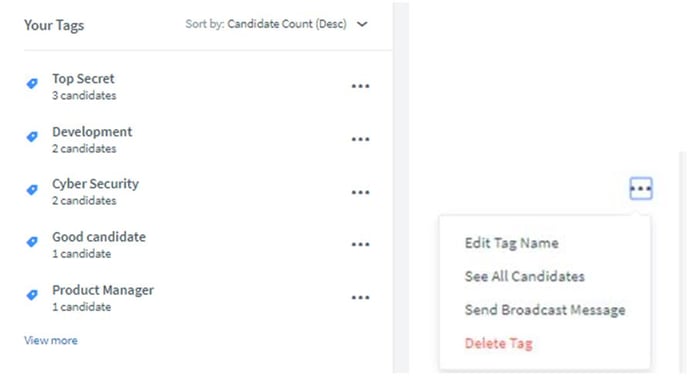 BUG FIXES
Issue With Reports Wrapping
We are forcing columns on reports to hyphenate/wrap instead of overlapping into other columns when data is too large to fit in its column.
Mobile Avatars
We fixed an issue with the Employer photo avatar when viewed on a mobile device. The image was not always round.
Resume Search With Only Numbers
We had a customer doing a search for 8570 which is a DoD compliance for IT systems that wasn't returning the correct results. This has been addressed.
Allow Multiple Company Names in Filters
When doing a job search we have updated it to allow multiple company names to be selected.