See the newest upgrades to the ClearanceJobs site.
What did ClearanceJobs release today? This release is called "Oreo Fluff."
VIEW ALL JOBS ON COMPANY PROFILE
The "Available Jobs" section of the company profile has been updated to combine jobs by clearance and jobs by industry into one section. Additionally, a user can click "View all jobs" to access a company's jobs.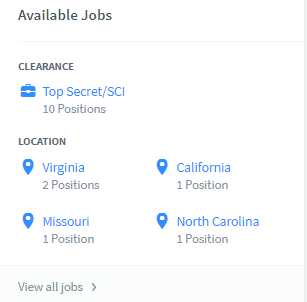 APPLICANT PAGE RANKING
A user can now sort candidates on the applicant's page by their IntelliSearch™ as it relates to the job description. Reminder that this page is used for all jobs that are "Apply via ClearanceJobs" only.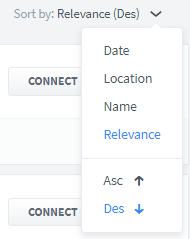 BUG FIXES/NEW FUNCTIONALITY
Click to View Notes from Search Results
On the search results page our customers will now be able to click the Notes icon to view a modal with the notes, without having to drill into the candidate profile.
Pulse
We have updated the information displayed in the All tab to not include tweets. This will draw more attention to Status Updates, Hiring Needs and other Pulse updates. The tweets will now be displayed only in the Tweets tab.
Candidate Resume Minimum Length
We will now require a minimum character count for a candidate resume. This will require candidates to enter at least 250 characters into the resume field. Additionally, we will identify candidates that don't meet the qualifications currently.
Display Groups Broadcast Message sent to
When you view the broadcast message you sent, the groups you sent to will be listed in the "Sent to" section.