See the newest upgrades to the ClearanceJobs site.
What did ClearanceJobs release today? This release is called "Popeyes."
CANDIDATE DASHBOARD
Our NEW Candidate Dashboard is the candidate destination to show their performance within ClearanceJobs. A candidate can see activity for a given time frame about their profile, who is interacting with their profile, their Connections, and Recommendations for new Connections.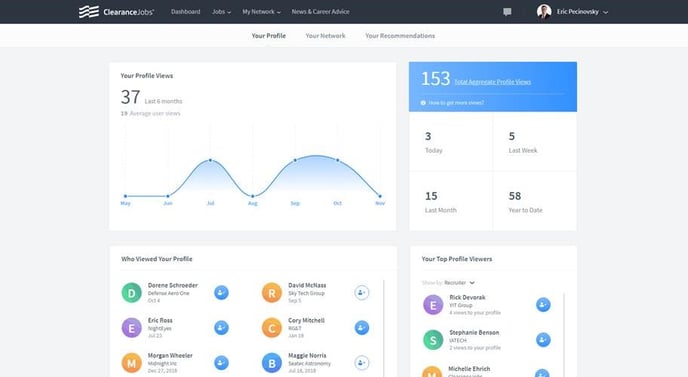 BACK TO SEARCH RESULTS
We have added a Back to Search Results link to the compressed header so that Employers can easily get back to the results without having to scroll to the top of the page. This change saves users time and makes the page more user-friendly.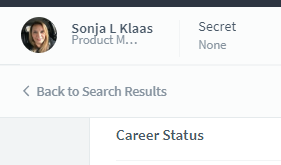 BUG FIXES/NEW FUNCTIONALITY
Resume Views Count on Employer Dashboard, Your Account
We have updated the Resume Views on the Your Account tab to show the unique count as is displayed elsewhere. One view per month per candidate. This is to keep view counts reported consistent.
Career Level on Broadcast message
We have updated the Career Level selections for Broadcast message so that Employers can multi-select this field. This field is not a required field.