See the newest upgrades to the ClearanceJobs site.
What did ClearanceJobs release today? This release is called "UV Vodka."
FAVORITES IS LIVE!
The new Favorites feature lets employers prioritize high-value candidates.
Favorites allows employers to bookmark their top candidates. Bookmarking the candidate puts the candidate's profile photo on the right side of the screen and an employer can see when they login. Having the ability to take action on a candidate, when the candidate is logged in, can be the difference in hiring the candidate or losing them to the competition.
Each employer will be allowed to "favorite" 3 candidates at any given time.
Companies can purchase additional favorites. The elevated package lets recruiters have 20 favorites.
Favorited candidates appear in the right-hand side of the screen.
When a favorite candidate logs into ClearanceJobs, they'll move to the top of the Favorite list and will be lit up with a green icon to indicate that they are online.
Candidates that go inactive will be removed from the employer's Favorites. If the candidate becomes active again, the employer will receive an email stating the candidate is active.
Candidates can be added and removed to Favorites by the employer as needed.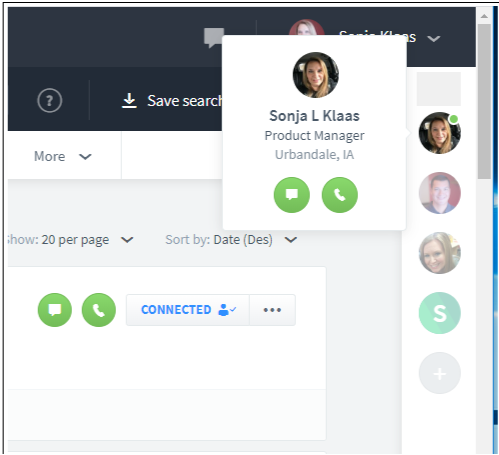 ADDING POLYGRAPH OPTIONS
The final step in adding polygraph to jobs has been completed. This allow employers to easily identify the polygraph requirements on the job. Additionally, candidates can now filter jobs by polygraph level.
BUG FIXES/NEW FUNCTIONALITY
Applications Update Corrected
Any job posted with Apply via ClearanceJobs application counts were incorrect if a candidate removed their profile or deleted their account after applying for the job.
Unread Messages Counts Corrected
In Message, it was noticed that if an Employer had an unread message with a candidate, and sent a Broadcast message to the candidate, it included the unread message in the unread message counts. This has been corrected to show the proper unread message count.
BrandAmp FB Icon Issue Corrected
The Facebook icon is now loading correctly on all BrandAmp jobs.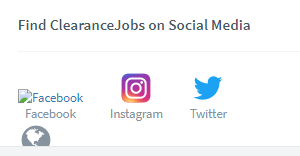 Password Length Issue Corrected
Users can once again use between 8 and 64 characters for their secure password. Reminder that all passwords must contain at least one number, one upper case, one lower case, and one special character.
Seeker Phone Verification Error Corrected
We have corrected the issue where candidates only saw cancel buttons and were unable to complete the verification process.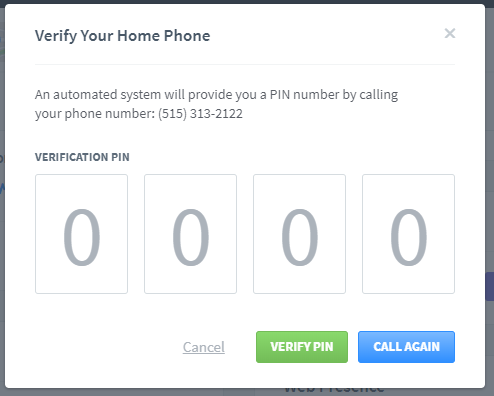 Thank you to the Development team for their efforts in this release.