See the newest upgrades to the ClearanceJobs site.
What did ClearanceJobs release today? This release is named Xigua.
SKILLS CLOUD UPDATE
Candidates have been asking for control over the skills listed in the Skills Cloud on their candidate profile. The ability to edit or completely enter new skills has been added to fulfill that request. The Skills Cloud is designed to be defaulted off for new candidates, with Profile Completeness percentages awarded to those candidates who complete the Skills Cloud.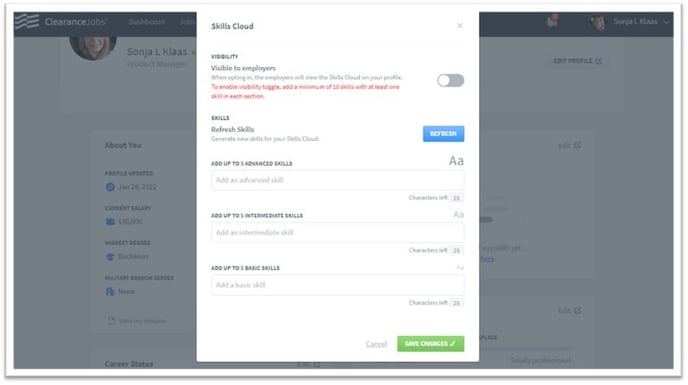 LIVE VIDEO
Customers and candidates can now record and post a video to the site through our upload function. Using the video icon, they can record their message to share through Broadcast Messages and Status Updates.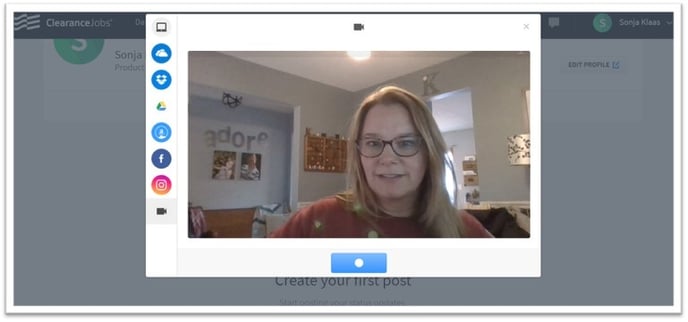 COMPANY TO EMPLOYER
To be more inclusive for our government agencies who use the site, we have updated the instances of Company on the site to Employer.

ADDITIONAL JOB CATEGORIES
Two new Job Categories have been added:
Engineering - Environmental
IT - Networking