See the newest upgrades to the ClearanceJobs site.
What did ClearanceJobs release today? This release is named Yellow Yams.
REPORT CANDIDATE
The ability to report candidates was added for our employer customers. Reporting can happen from the Search Results page, Candidate Profile, or the Messages page using the ellipsis drop-down menu in each location. The employer will be required to select a reason for the report and enter a comment of at least 50 characters with an explanation.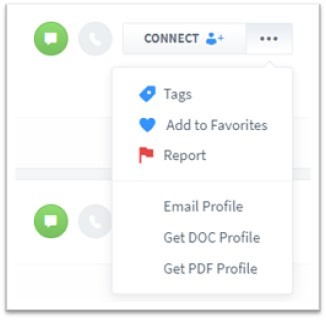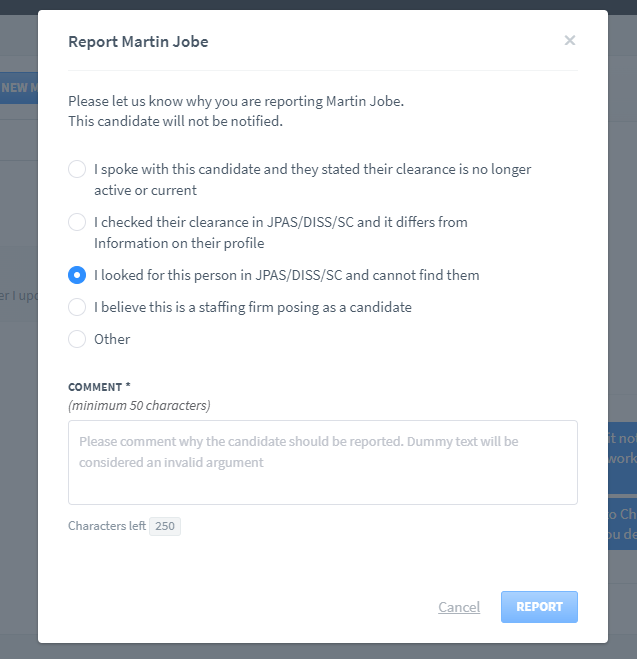 KEYWORD SEARCH UPDATE
When a homepage keyword search is performed, the default search is now Relevance. This change allows employers whose company name is also a skill to have their jobs pulled up first in the results. Examples of companies affected by this change: Microsoft, IBM, VMWare, Oracle, AWS, and Cisco.
CANDIDATE LIKES TO RECENT ACTIVITY
The addition of the Candidates who liked an Employer's content to the Employer's Recent Activity will allow employers to see who likes their content on the site quickly. It will allow easier engagement with those candidates.
JOBS UNLIMITED TRACKING
Work has continued on allowing Jobs Unlimited views to be tracked for the contract duration with a start and end date option. We will have the ability to track Job Views monthly or by contract duration.