See the newest upgrades to ClearanceJobs: Candidate Search Additions
A recent string of minor releases have led to a major upgrade to the candidate search experience.
Expressed Interest Improvements
A new Expressed Interest Report can now be found in the Reports section of Dashboard, allowing the view of all candidates who Expressed Interest in one of their jobs to be found in one place.
These candidates are listed in descending order from when they expressed interest, and the report can be updated by switching the date range.
The option to view the reports for individual jobs is still available on the Job Posts page.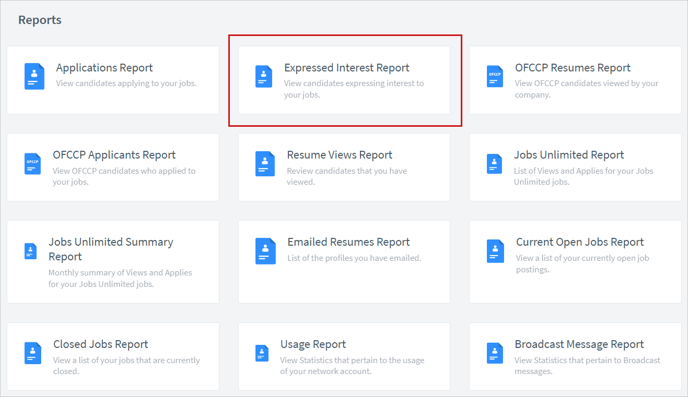 The ability to be notified via email or SMS when a candidate expresses interest in one of your job postings is now available. These notifications are defaulted to off and to receive both/either, you must opt-in via your My Subscriptions page.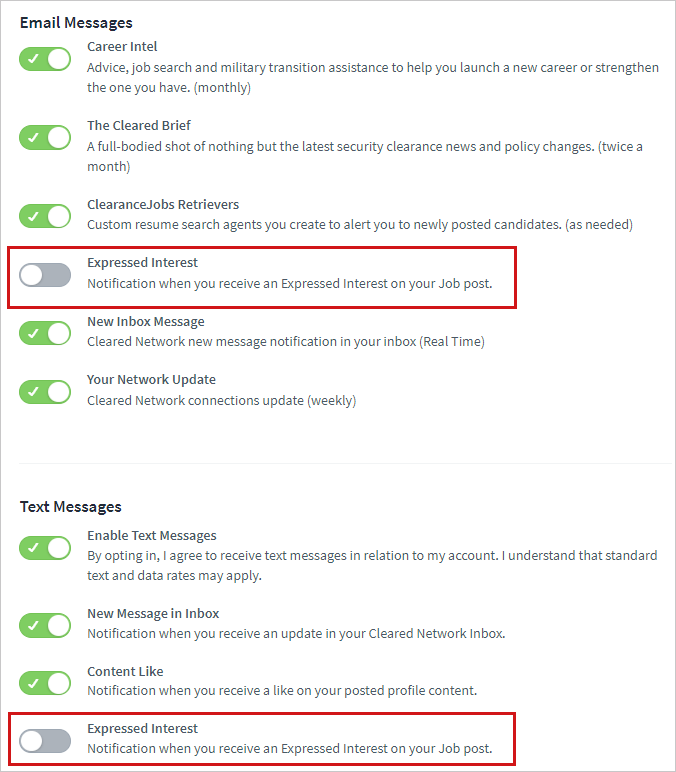 Military Branch Added to Search
Military Branch Served has been added to the "Show Additional Options" section of both the IntelliSearch and Boolean search pages.
You can also further filter your Search Results page, if needed.

Space Force Addition
Our nation's newest military branch, Space Force, has been added for candidates to self-classify on their profile.
As this is a brand-new addition, it will take time to grow the population.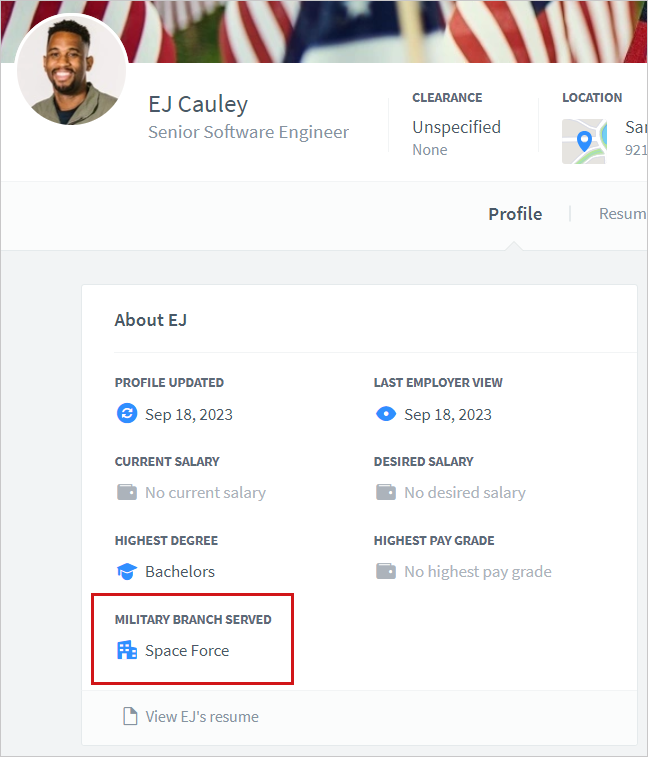 New Broadcast Message Filter
To better refine your Broadcast Message audience, Polygraph has been added to the optional filters when creating your message. This is a multi-select filter, allowing for more than one polygraph option to be added in your targeting.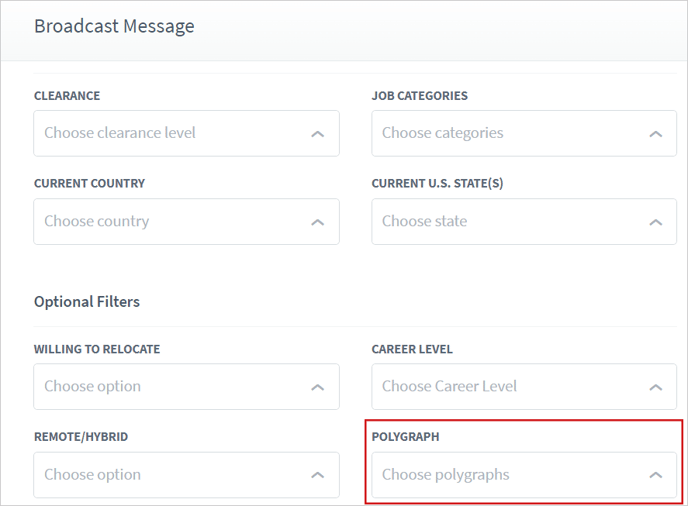 Workflow Actions Upgrade
The limit of three actions to take when a candidate triggers a Workflow has been lifted. All actions can now be selected, if desired, making Workflow even more powerful.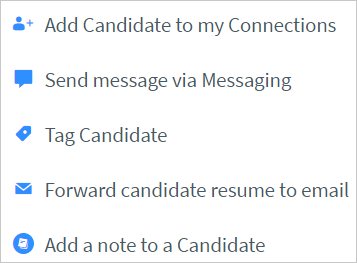 Candidate iOS Mobile App Release
ClearanceJobs is proud to announce the release of our first mobile app!
While this is a candidate-only job search app, employers should anticipate an increase in candidate engagement as candidates now have the capability to do the following on-the-go:
Update their candidate profile
View and connect with recruiter and company profiles
Instigate and respond to messages with live chat
Search for, apply to, and express interest in jobs
Receive in-app notifications
View their Pulse newsfeed and like content
And more